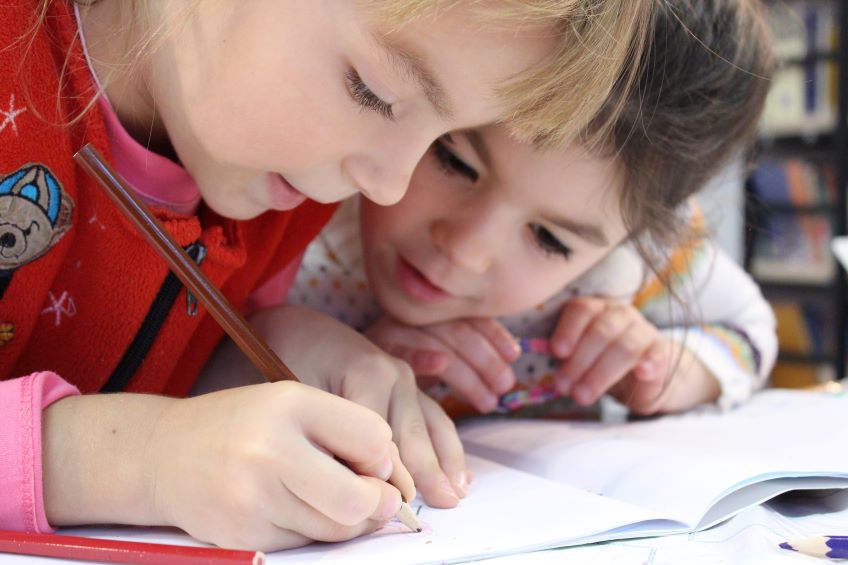 As we enter another month of the COVID-19 pandemic continuing to sweep the globe and country, our new reality—social distancing, working from home, managing our children's remote learning, etc.—is showing no signs of letting up anytime soon.
And with the announcement that Pennsylvania schools will remain closed through the end of the school year, adults and children alike are beginning to experience a true sense of cabin fever. For parents who are already struggling to keep both themselves and their children on track, dealing with the overwhelming reality of this extended disruption, coupled with the uncertainty of a global pandemic, can prove to be a truly daunting task.
---
Free Downloadable Guide: Take a Closer Look at Friends' Central School

---
Fortunately, as we settle more deeply into the new normal, families and educators around the globe are thinking of ways to combat this sense of cabin fever with thoughtful activities, simple routines, and opportunities to connect with one another from home.
Educators from institutions like Friends' Central have had time to adjust to this new way of communication, and provide regular, weekly activities for children and families that promote learning, wellness, and mindfulness. And with the prevalence of online learning, young, eager—and bored!—learners far and wide can benefit from these thoughtful resources.
At-Home Activities for Kids
1. Scavenger Hunts
With students and families socially distancing and staying home, many outlets have come up with creative ways to keep young minds busy and exploring. Scavenger hunts are a popular tactic to engage children in creative discovery, and are a safe, easy way to explore their worlds, even at home. Outlets like Let's Roam provide extensive scavenger hunt ideas tailored to explorers at every age and stage of development. They even focus on targeted themes such as math, science, and writing to keep little ones learning while they hunt.
Communities and neighborhoods have also gotten creative in finding ways to connect with one another during this time. Many neighborhoods around the world have begun placing objects—often stuffed animals—in their windows and yards, encouraging families out for walks to slow down, communicate, and spot as many objects as they can. Whether they are the ones outside on the hunt, or the individuals inside placing stuffed animals, drawings, and decals for their neighbors to spot, this simple activity helps keep kids feel connected to their community, and keeps them exploring.
2. Get Outside
While the term "social distancing" conjures up images of families hunkered down indoors, faces pressed to the windows, now is a great time to get outside and get some fresh air—safely, of course. Following current guidelines of wearing masks in public, staying six feet from others, and avoiding frequently contaminated areas, families should feel free to shake off their cabin fever and enjoy their time outside, so long as you're following social distancing guidelines such as those offered by the National Recreation and Park Association (NRPA).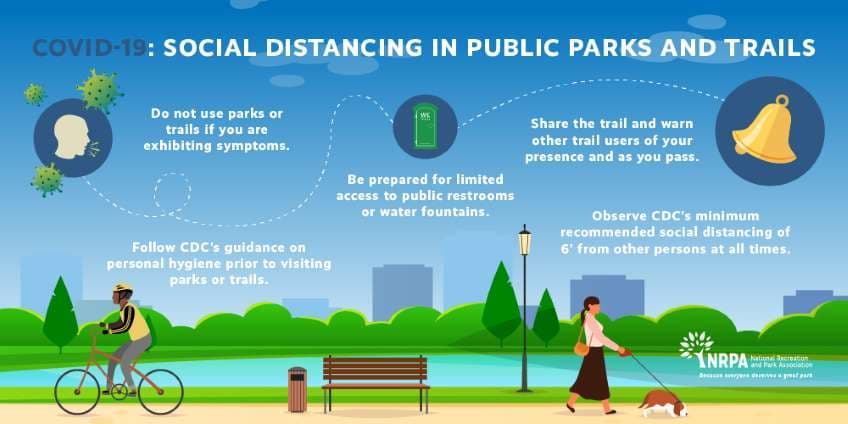 Nature walks, biking, and jogging are all activities that can be done safely with your children. Now is a great time to get back to basics, and help your children learn to do those activities you so enjoyed as a child:
3. Get Creative
A time-tested favorite of home-bound parents everywhere, the world of arts and crafts provides a fun and easy opportunity for learning and creativity while combating cabin fever. Often, so many crafts and creations can be made with supplies already found in and around the home, and require little in the way of cost or extensive supervision. Consider unique projects like:
DIY Recycled T-Shirt Bracelets: Turn old shirts into colorful, easy bracelets for children to wear and share.
DIY Amazing Mazes: Having kids create their own incredible mazes is as simple as letting them experiment with lines and patterns.
Additionally, online outlets like PBS, Parents, Crayola, and Scholastic provide a myriad of arts and crafts ideas, videos, and digital courses that can occupy young learners during their hours indoors, and can help little minds stay sharp and curious.
4. Explore Music
Have you or your children ever wanted to learn how to play an instrument? There is no better time than the present!
Once social distancing became the global approach to combating the pandemic, many music outlets and musicians took to the internet to not only provide virtual concerts and shows, but to help individuals spark an interest in the world of music and learn a new skill.
Music teachers from schools worldwide—including from Friends' Central—have taken their lessons online as well, and with the magic of virtual platforms like Zoom, students and instructors have been able to reunite to continue their musical journeys together.
5. Let Them Be Bored
As Andrea Lubrano, Lower School Admissions Director, explains, boredom isn't always a bad thing for children.
"I'm a big fan of allowing children to make up their own fun," she says, "as that is when real creativity and imagination is engaged. Allowing young minds quiet, unscheduled moments prompts those creative thoughts necessary to become true creative discoverers."
And while the age-old refrain of "I'm bored" may be one parents dread the most, allowing your children to be bored can actually be good for you too. Moments free from schedule and the goal-driven routines we often seek to fill our days allows times of thoughtful conversation, and connection between family members, and with the outside world. Giving children moments to let their minds wander can lead to some truly incredible discoveries.
Go Easy
Keeping your children engaged is great, and every parent wants to ensure that their child doesn't get too bored or fall behind. At the end of the day, children will eventually return to school, and great teachers will be able to get them back on track with their studies. Until then, parents, educators, and communities around the globe can focus on nurturing their children physically, mentally, and emotionally, to get their families through this uncertain time in the safest manner possible.