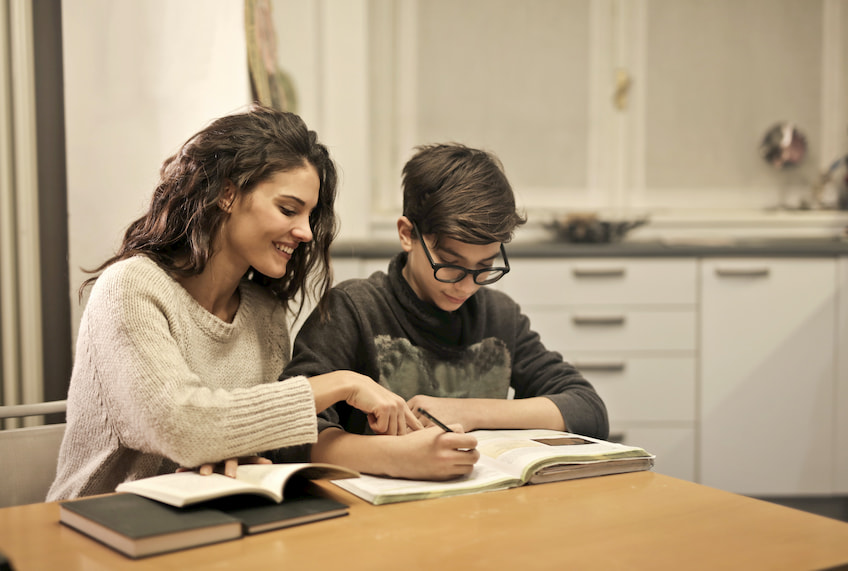 As parents in the time of the COVID-19 (Coronavirus) pandemic, the priority is, first and foremost, to ensure your family is staying happy and healthy. Making sure your child is staying engaged in the new world of remote learning adds a level of difficulty that no parent has faced before. Likewise, educators around the world are working to ensure that their students don't fall behind, and keeping their young learners engaged remotely can pose an equally challenging feat.
With the disparity between families'' resources and abilities in this ever-changing environment, it's often difficult for teachers to gauge the engagement of their students. In an ideal world, schools and parents would act as partners with information exchanged freely -- parents and teachers teaming up to ensure children are adapting to their new world of digital learning. Right now, however, some students' learning is falling more heavily than ever on parents.
---
Free Downloadable Guide: A Parent's Guide to School During the Pandemic
---
Fortunately, parents and caregivers are not alone. Many schools and programs, including the Lower, Middle and Upper Schools at Friends' Central School, are connecting with families virtually and providing the resources and support parents need to keep their young learners successful in this new educational world.
Ways to Engage Students in Remote Learning
While the COVID-19 pandemic is uncharted territory for everyone, including parents, we are fortunate to live in a digital age that provides so many incredible ways to keep children engaged and learning, even as we keep them safe inside.
1. Take virtual field trips.
Virtual field trips, while once nearly unheard of, are emerging rapidly and giving students the opportunity to learn and discover the world around them, from the safety of their digital devices.
Virtual Museum Tours, for example, allow students to virtually walk the halls of some of the world's most renown and incredible museums around the globe. Institutions they might never have traveled to have opened up their digital doors to everyone, right from the comfort of their homes. Your young learners can visit the Guggenheim in New York City, The Musée d'Orsay in Paris, the Van Gogh Museum in Amsterdam, and the Uffizi Gallery in Florence to view some of the most famous and incredible paintings, sculptures, photographs and artifacts the world has to offer.
Zoos, aquariums and botanical gardens, while closed, have opened their doors digitally to allow viewers world-wide to meet their animals, and learn about the natural world from home.
For students missing out on epic trips and experiencing wanderlust along with cabin fever, many historical sites have taken to the internet as well to offer incredible inside looks for explorers and architecture lovers alike.
For the younger learners who miss the story-time, music and art classes offered at school, so many authors, celebrities and individuals around the world have also logged on to offer these lessons online.
Your children may be confined to your home in the name of safety and social distancing, but there is no longer a reason they cannot continue their journey as curious and engaged learners, as they explore the world around them online.
2. Make learning fun.
If there is one thing this global crisis has proven, it's that now is the time to think outside the box and get creative. People around the world are coming up with new, fun ways to connect with one another virtually and to stay safe while combating cabin fever. Your child's education should be approached with the same level of resourcefulness, and the focus, especially with children who are struggling or losing interest, should be to keep the learning fun.
Luckily, there is an incredible wealth of online resources to help your child discover playful learning at home. Difficult subjects like math and reading can be turned into games or stories that your child can engage with as they learn, and many reputable organizations have endless options available at the click of a mouse.
For instance, PBS Kids has an online platform with games, challenges, and stories addressing everything from problem solving, to math, to science, to reading, to identifying and tackling emotions. Most of these are available on tablets as well, so your child can engage with them in a focused way in the learning space you've created for them at home.
Other outlets like GoNoodle approach virtual learning with a "whole child approach" to get kids engaged physically, academically, and socially/emotionally.
Additionally, resources such as BrainPOP cover a wide variety of topics from STEM to Arts & Music, and break topics into engaging games, movies, quizzes, worksheets and interactive challenges.
Parents should also look to one of their most valuable resources—other parents—when searching for methods to make learning fun for their children. Facebook parent groups have turned into a font of shared knowledge as to how to survive this period of isolation, and even news outlets like HuffPost and CNN have found a way to connect families around the globe, enabling them to share tips, tricks, resources, and lend a supportive ear.
Keeping track of and managing your child's virtual education can seem like a daunting task, but in 2020, it's clear that we are all in this together, and with the wealth of resources at our fingertips, there are options for everyone.
3. Partner with educators.
When it comes to keeping young learners on track and engaged with their education in this time of uncertainty, parents should remember to utilize their best possible resource— their child's teachers.
Keeping the lines of communication open with your child's educators is the first step in ensuring your child's educational success at home, and this time of such change requires home and school to work more closely together than ever. Parents should utilize the resources their school has made available to them and share any specific concerns or questions about their family's needs regarding remote learning.
While online resources are a great, versatile tool for parents to have in their belt, it's also important to keep things simple. At the end of the day, families should remember the value of "simplicity", and allow their children to engage in the same playful, active discovery and learning that they participate in at school.
For instance, children should be encouraged to get outside and discover nature whenever possible. They should engage with the world around them, take walks, stay active, and be creative in their time connecting with their community from a safe distance. Some of the greatest moments of learning and growth come from the simplicity of engaging with the world around them.
Making the Most of Remote Learning
While this time of flux and frightening uncertainty has proven emotionally and mentally taxing for students and parents alike, at the end of the day, families should remember that as long as their children are staying safe, healthy, and finding ways to connect with the world around them from the safety of their homes, they are learning.
And with the stellar resources available online, within their community, and within their children's schools and educators, parents should remember that they are part of a larger community, embarking on a difficult journey together.