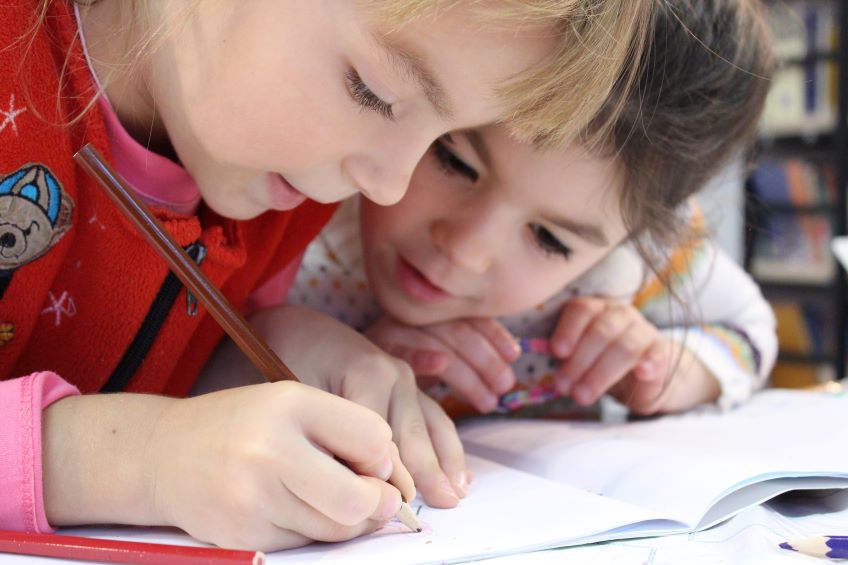 As we enter the second summer during the COVID-19 pandemic, our children are wrapping up one of the most unusual and taxing school years in memory.

Most children have spent at least a part of the past year learning remotely, and many others have had to adjust to a hybrid model of education, moving back and forth between in-person and online instruction. As most states begin to reopen and COVID-19 cases continue to decline, children are more ready than ever to embrace the fun and freedom of summer.
---
Free Downloadable Guide: Take a Closer Look at Friends' Central School
---
But while kids—and parents too—look forward to a summer of fun and a break from the taxing juggling routine of the past school year, the next few months should be treated as an opportunity to continue learning and growing. If parents tackle the summer with healthy, fun, and engaging opportunities and activities in mind, the next few months can provide a springboard for children to enter the next (and hopefully more "normal") school year ready and prepared.
Summer Learning Activities

The first step to planning an engaging summer is to remember that while the annual schooltime rigor and routine are over, our children's passions and interests aren't. In fact, the freedom of summer can present more opportunities for kids to explore those interests in a fun and engaging way.

Talking to your child at the outset of the summer to see what they would really love to explore is a great place to start.

Are they hoping to try a new sport? Do they look forward to being outside as much as possible? Is there a subject from school they want to keep learning?

Getting a sense of what they truly want to explore will allow you to investigate local and online opportunities that align with their interests and ensure they stay engaged all Summer long.

1. Reflect on the things they've missed.

As we begin to restart "normal" life in various ways, this summer presents a unique opportunity to take advantage of the experiences lost over the past year. Having a discussion with kids about the things they miss from pre-pandemic life can help with brainstorming plans for a fun and engaging summer break. Opportunities that may be available again this summer include:

Local day camps

Sports leagues

Trips/Vacations

Newly reopened museums, theaters, galleries, and concert venues

Allowing our kids and families to re-enter previously typical summertime activities and make up for lost time can ensure opportunities are embraced with an enthusiasm and passion that will make them uniquely impactful to young learners' mental, emotional, and intellectual health.

2. Think about nature-based activities.

One of the most valued aspects of summer is the ability to enjoy and explore life outside the home. Nature-based activities are incredible opportunities for continued growth and learning, and over the summer months, the options are endless. Adventures like discovering the shore, gardening, composting, bird watching, and exploring the woods are all activities that encourage curiosity and ensure continued learning.

Brie Daly, Light Lab Director at Friends' Central School, suggests family nature walks as a perfect summertime nature-based enrichment activity. She suggests parents and caregivers make a list with their children of the things they are hoping to see on their walk.

"That gives you a purpose for the excursion, and everyone can bring a bag and see what treasures they can collect," she says. "You might come home with those treasures and see what kind of art projects you can make with these natural found-items."

3. Lean into collaborative activities.
More than anything else, the global pandemic removed nearly every opportunity for our kids to collaborate and develop the social skills that are so crucial to healthy learning and development. As we re-enter a world where socialization is growing safer every day, parents and caregivers will want to ensure that summer is a time of social learning and growth as well as fun.

Parents and caregivers should look for opportunities for their young learners that help them collaborate, work in a group, and strengthen their interpersonal skills. And many simple childhood activities can help your kids strengthen these skills, including:

Participating in team sports

Writing letters to pen pals

Kids obstacle course races

Summer STEM activities

Lemonade stands

Community gardening

These are activities that can be easily accessed at home, with family, and through summer camps and programs. They provide children with fun and engaging ways to strengthen troubleshooting skills and self-confidence, instill a sense of collaboration and communication, inspire empathy, and improve ability to cope with pressure and stressors.

Embracing This Summer

For parents and caregivers, the past year has been fraught with guilt for what our kids were missing out on, and stress and uncertainty over making the right decisions to keep them safe. It's important to remember that the past year was difficult for adults and children alike. But as long as they have support and encouragement, children will embrace this Summer and truly thrive.