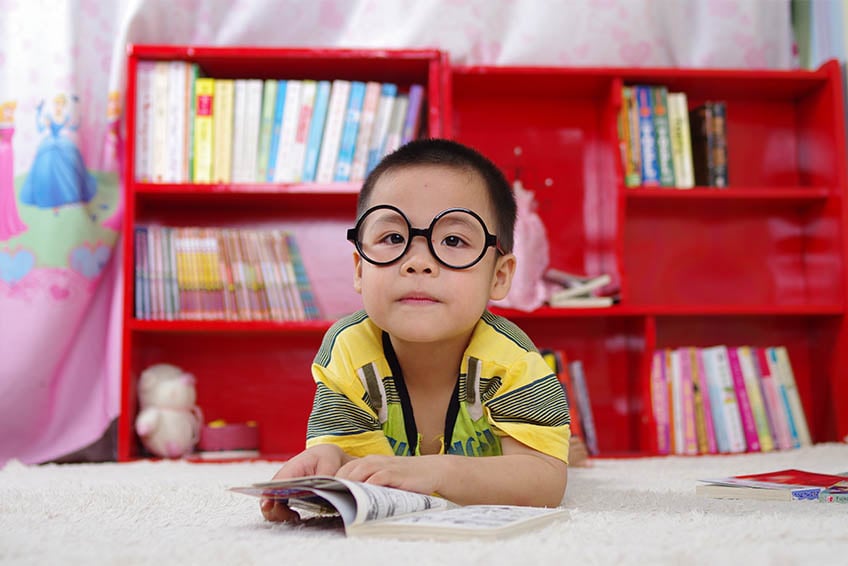 Summer learning loss—also known as the "summer setback" or the "summer slide"—is on the horizon as the school year comes to a close. As families are already starting to think about making up for lost school time due to the coronavirus (COVID-19) pandemic, it's also important to think about ways to keep kids learning over the summer so that they can be ready for success come next fall.
---
Free Downloadable Guide: A Parent's Guide to School During the Pandemic
---
Below, we take a closer look at why parents need to be thinking about summer learning loss and offer a number of activities that you can use to support your child's retention of critical knowledge and skills even when they're not in school.
What is Summer Learning Loss?
Summer learning loss is the tendency for children to lose some of the skills and knowledge that they learned throughout the school year during the summer months.
In fact, research has shown that, on average, students lose one month's worth of what they've learned over the course of the school year during summer vacation. As a result, students are less prepared to re-enter school in the fall and educators end up spending more time covering past lessons to get the class back on track.
The graphic below summarizes some pertinent statistics about summer learning loss: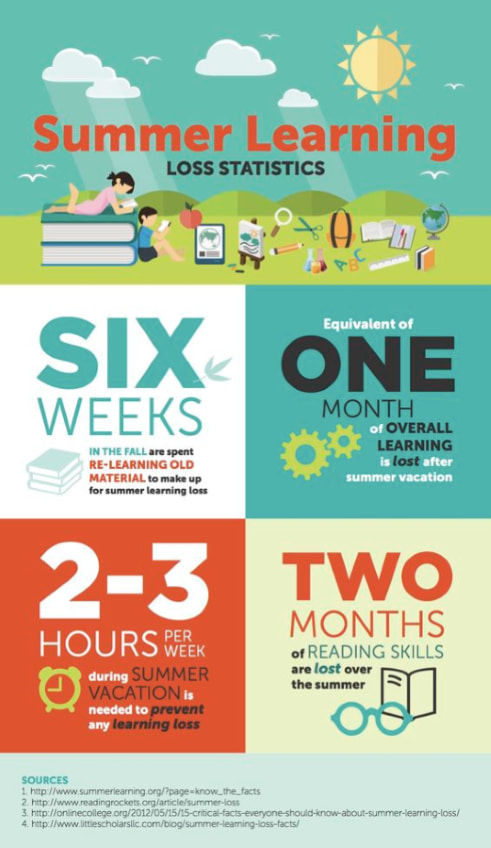 Image originally published here.
The research also suggests, however, that families can lessen summer learning loss by taking simple steps to maintain their students' skills during this time off. Getting ahead of the summer slide by adding simple educational activities your summer routine will only help your student when transitioning back to school, which will be even more important this year due to the challenges caused by the pandemic.
4 Activities to Help Prevent Summer Learning Loss
1. Create a calendar.
A fun way to keep your student on track over the summer is to create a calendar of daily activities. For each day, outline a quick review topic or a learning-based activity to do with your child. When the activity is complete, your child can cross it off of the calendar. This gives a great visual countdown to the beginning of school and is one way for children to develop their planning skills.
For younger kids, the activities on the calendar can range from simple tasks like sorting or counting objects to writing a summer note to a teacher or friend or finding a fun craft. For older students, each day could have an activity like a review of math facts, a writing activity, or independent reading.
Focusing on one task each day is easier for children to manage and complete rather than a long to-do list of activities. Families can also work with their child's classroom teacher to find activities or create review packets that are aligned with the curriculum so that students are prepared for the upcoming school year.
2. Practice writing and develop handwriting skills.
Another important skill set to maintain this summer is writing. In addition to fluency and creativity, students will need to strengthen their handwriting skills since many have been using laptops and devices to type on, especially with the shift toward distance learning last spring.
For older students, this could be in the form of a journal where they can write their thoughts and ideas on paper to foster creativity, as well as encourage writing fluency and strengthen stamina. For younger children, this can be as simple as writing a sentence or two a few times a week for motor skill practice and to review sentence structure.
There are a number of ways to get creative and have fun with writing activities. For example, snap some photos and encourage your child to write a silly caption or story for each one. You can also cut photos out of old magazines, or even encourage your child to draw the pictures themselves.
3. Encourage thoughtful play.
Play has wonderful social, emotional, and developmental benefits, but it can also be a powerful tool in helping your child stay on track academically.
Depending on the skills your child needs to focus on, there are different kinds of games to try out. Card games, for example, are a great way to reinforce math, logic, and strategic thinking skills. If you're concerned about fine motor skills, consider building games like Lego sets or building a fort. As a bonus, these types of games also promote problem solving and critical thinking skills.
Encouraging your child to engage in thoughtful play with family members or virtually with friends is important for developing and maintaining the social skills that are necessary at school, especially since the shift toward distance learning has limited the ways children can interact socially. Creating opportunities where your child can play with others will help them learn how to resolve conflicts, work together, and share creativity.
4. Get ahead on summer reading.
Research on summer learning loss has shown that reading is one of top areas where children lose their skills over summer break. In fact, some studies suggest that up to two months of reading skills are lost over the summer. But, by helping your child stay on top of summer reading, you can help make sure that they're prepared to go back to school in the fall.
There are many different ways to make reading fun over the summer. For instance, consider starting a book club. Creating a book club where your child can read and discuss books together with friends is a fun way to encourage reading and talking about themes, story elements, and such while developing language skills. Even if they can't meet in person, holding virtual book club meetings is a great way for students to connect with their peers over the summer.
You can also get ahead on summer reading by turning it into family time and reading aloud to one another. Reading to your child increases vocabulary skills, builds listening skills, and fosters their imagination.
After reading a story, take the learning a step farther by having young children act out the story. Doing so is a wonderful way to play while igniting creativity and promoting a deeper understanding of the reading. For older children, asking them how they would continue the story or change the ending allows them to think critically and creatively in a playful way.
Get a Jumpstart on the Summer Slide
Summer learning loss can set children back in their learning when they come back to school in the fall, but there are plenty of fun ways to keep your child on track and maintain their skills throughout summer break. With simple steps like promoting reading and encouraging thoughtful play, you can help your child continue their development even when they're not in school.