Children are safer and healthier when schools don't use toxic pesticides on their fields and play areas. Many people will say that you can't have high-quality athletic fields without synthetic pesticides, but it is not true!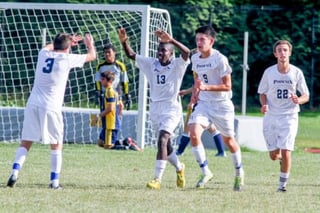 I am a horticulturist and arborist for a N-12 school. Through Natural means of adjusting the soil Ph, allowing the grass to grow slightly higher in the offseason, aerating, seeding, watering, incorporating natural fertilizer and close monitoring we have been a pesticide free campus since 1997.
When I first started, one of our fields became infested with clover. I put on my protective clothes and diluted the chemical twice as much as the manufacturer recommended. Overnight, the clover was gone. I should have been thrilled, but I couldn't stop thinking about children playing on that field and what they might absorb through their skin.
---
Free Downloadable Guide: Take a Closer Look at Friends' Central School
---
For this to work, we had to let go of a "Golf Course Mentality" of chemical based, perfectly weed-free fields, but the big upside is that we don't have to worry about health issues connected to playing on toxic soils. Our fields are both safe and well groomed!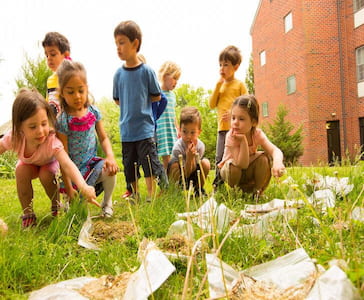 As an experiment, I stepped on crushed garlic and within 10 minutes, I could taste the garlic in my mouth. Everything the school was using was approved for use around children, but I couldn't stop thinking about what the kids might absorb into their systems through their skin. In 1997, we committed to pesticide-free, organic, and sustainable maintenance of all the school's athletic fields and inner campus.
Weed killers that don't have to be toxic! A mixture of vinegar and clove kills weeds, smells good, and is safe. I use a mixture of cayenne pepper and garlic to get rid of grubs. The products are now commercially available and I encourage parents to explore their use at home.