Beyond Academics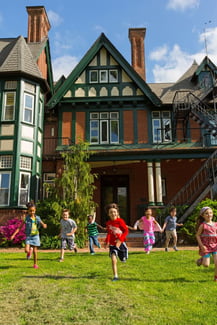 Happiness is key--happy students and happy teachers are at the core of a strong Nursery program. Nursery School is a child's foundational school experience, and the best Nurseries will start by creating a classroom that welcomes students and their families into an environment that is loving, safe, and fun. Classrooms should be filled with opportunities to build academic and social skills through play and hands-on learning. When researching and choosing a Nursery School, parents should look for a program that partners with families to raise confident, creative, collaborative, and kind students who will have the tools they need to move into their school years confident, curious, and ready to learn.
Beyond the Campus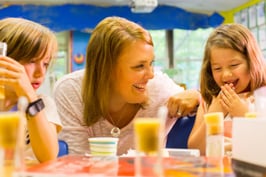 The heart of the program resides with the faculty. The hallmarks of a joyful program with intellectually powerful and creative underpinnings are teachers who are experienced, educated, passionate, and enthusiastic about their work.
Beyond the Basics
People say that space is the body language of an organization. When visiting a Nursery, noting the spaces that will be available to your child is very important. Is there room for quiet learning, active discovery, messy creation, structured play, free play, and collaboration? These kinds of spaces signal to students, at the earliest age, that these are all important and encouraged. When any of these feel like an afterthought or require an extra effort, it diminishes the overall experience.
---
Free Downloadable Guide: Take a Closer Look at Friends' Central School
---
Beyond Playgrounds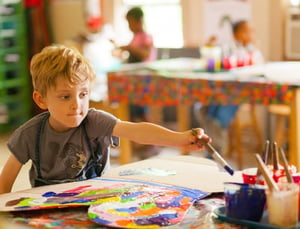 The best Nurseries will promote wonder about the natural world. Fresh air, unstructured play, gardening, and pond exploration build healthy brains and bodies. Simple tasks like mixing paint colors and digging in the garden to see the critters that are making their home in the soil are open-ended, messy endeavors that build critical-thinking and problem-solving skills. Healthy outdoor time settles and refocuses children for more structured learning opportunities.
Beyond Paper
Today's children are maturing into a world of rapidly changing technology. They are members of the generation that will explore Mars. To get there, they will need access to design thinking geared for the youngest learners.