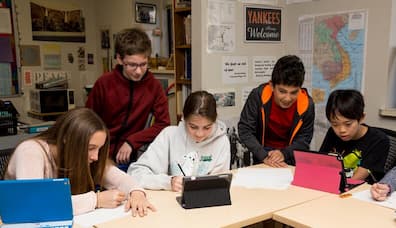 Many parents assume that Middle School has to be an awkward transition from the happy, self-contained classrooms of elementary school and the exciting wider world of high school, but that doesn't have to be the case! When you send your Middle School child to the right school, you can unleash your child's possibilities. And it all starts with a school's culture.
The right culture leads to self-confidence, which leads to intellectual bravery, which leads to academic excellence - and it all starts with culture. Do your Middle School teachers encourage the intellectual risk-taking that results in deep learning? Children need to know that these risks are encouraged - even when they don't pan out - or they won't take them. Build on them, and you get a self-confident, deep thinker.
---
Explore what it is like to be a member of the Friends' Central Middle School community.
---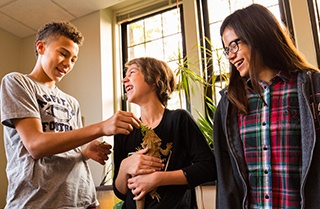 The right culture mitigates the self-consciousness that one often sees in Middle Schools. When kids are not worried about embarrassing themselves in front of peers or teachers, they are freed to learn and to meet academic and social challenges. The resilience they gain prepares them for the moments when life is not so kind.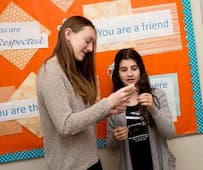 The right culture inspires Middle School kids to be kind to one another. What is the culture of your Middle School? Is there an expectation that children will be kind to one another? Encourage one another? Collaborate with one another? How does your Middle School work with students when they don't live up to stated standards?
The right culture will also provide opportunities for leadership and growth. Community service, clubs, sports, and the arts offer children different paths to challenge themselves to grow and lead. Look for a Middle School that expects its students to step forward into meaningful leadership roles.