High School sports can be a source of tremendous joy, happiness, and growth for young student-athletes. But activities on the fields, on the track, and in the gym can also create anxiety, negativity, self-consciousness, and fear. Creating a positive team culture must begin with the coaching staff.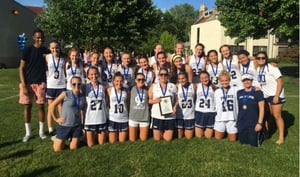 The example coaches set directly impacts the behavior of their players. A coach yelling at an official gives the players the green light to follow their lead. A coach focusing on a mistake tells the athlete that the mistake is more important than the recovery. Want to create a positive team culture among your coaches and your players? Make sure you follow these five steps.
1. Communicate, a lot.
Players are always going to be wondering what a coach is thinking. And time an athlete spends trying to get inside a coach's head takes away from the mental energy they should be spending on developing as players. While you may want to keep decisions about playing time private, communicate as much as you can with the group and with individuals about expectations, philosophy and goals.
---
Free Downloadable Guide: Take a Closer Look at Friends' Central School
---
2. Be transparent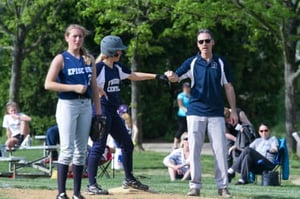 Never take a player off the field without explaining why, even if that reason is that another player deserves to get some playing time. Making sure the player can reflect on self improvement while watching means they will get more out of the experience on the bench and be more prepared to go back in! The alternative is a player being confused, dissapointed, or frustrated at being pulled off the field and mulling over why, instead of being a supportive teammate and student of the game from the sideline.
3.Take the pressure off
Players are most successful when they are relaxed. Making practice fun and incorporating drills that let the players celebrate each other's strengths makes a big difference. Translating that on gameday can be difficult as pressure mounts and affects each player differently. Keeping communication from the sidelines and in huddles positive is a great way to ensure that the nerves stay at bay and the athletes stay relaxed.
4. Focus on the Recovery
All athletes make mistakes; the way they respond to mistakes is what sets a truly capable athlete apart mentally. The moment that directly follows an athlete's error is more important than the actual error. Responding positively and getting back in the play immediately will lead to success. Allowing players to make mistakes and work through road blocks is crucial. Be sure to minimize the importance of the mistake and focus on the recovery that follows.
5. Be a Team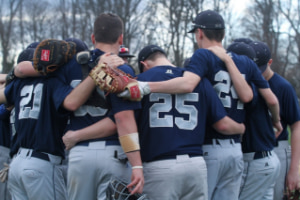 Make sure that the messaging you are giving your players is consistent amongst coaches, captains, and any other team mentors. Mixed messages can be frustrating, especially when an athlete is still in the learning stage of their development. Consistency around how to solve common problems and a well understood philosophy and team culture can minimize anxiety and miscommunication between coaches, players, and teammates.
Being a unified group will add to success!