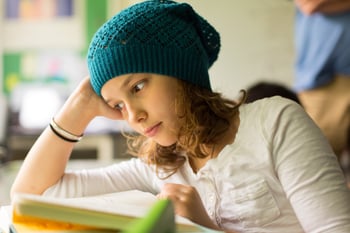 As any parent will tell you, teenagers no longer speak on the phone, even with their friends. Instead, they communicate through their fingers with typed words. Facebook posts, text messages, tweets, and blogs may depend on digital technology and the worldwide web, but these vehicles would not run without written language. In fact, current forms of communication are simply modified versions of centuries-old technologies, namely personal letters and journals.
Subheadline Goes Here
Quietly but importantly, we have come back, yet again, to the supremacy of the written word. We talk a lot about issues of privacy, responsibility, and propriety where digital communication is concerned, but we need to pay more attention to how today's users read, think, and write. A smartphone will not improve your prose style.
---
Free Downloadable Guide: Take a Closer Look at Friends' Central School
---
The hottest website will not reveal its secrets to a disengaged or poorly trained reader. Most importantly, at a time when information – personal and professional, historical and fantastical, verifiable and fuzzy – is more readily available than ever before, the ability to evaluate what we read, hear, and see has never been more vital. These are critical times for critical thinkers.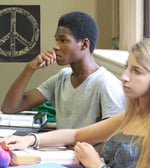 So, while it is true that, with the help of an electronic tool and internet access, any young person can hold much of the world's knowledge in his or her hand, understanding and making use of that information is not child's play. The end-user must be taught how to make sense of this world and how to communicate about what he or she finds there.
For 170 years, Friends' Central School has been teaching young people to think and speak for themselves, to work together for the common good, and to approach each day as an opportunity for learning. We help children make sense of the words around them and, in so doing, understand themselves in the world.